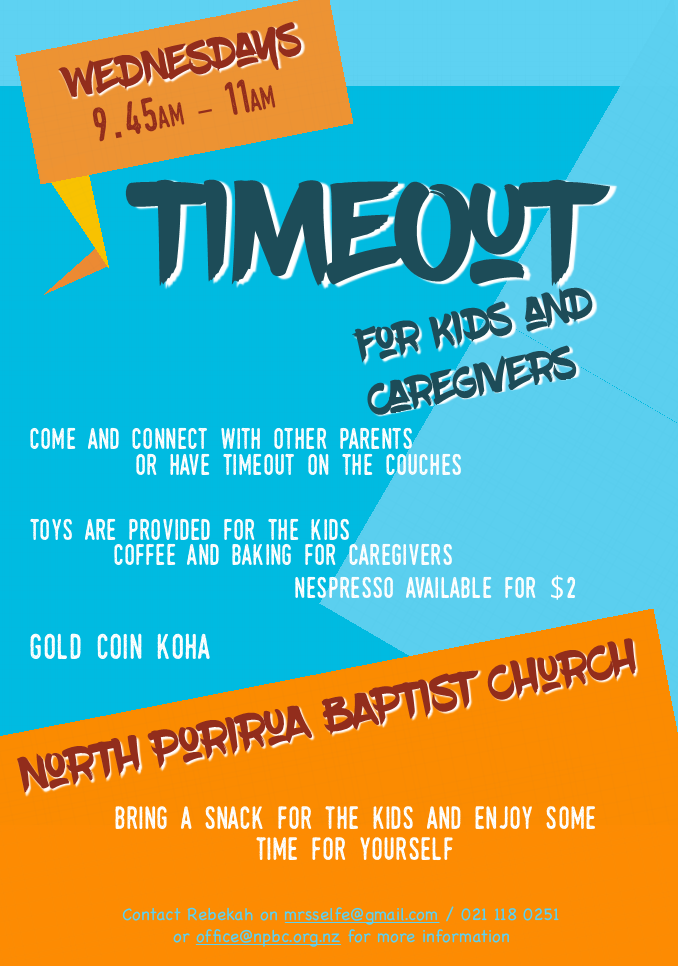 Timeout for Kids and Caregivers
Timeout runs on Wednesdays during term time from 9:45am to 11:00am in the Lakeside Lounge and is a place for caregivers to have a little time out. Toys are provided for the kids; coffee, cake, and couches for the adults.
By providing a safe, warm environment and lots of toys to play with, hopefully parents and caregivers get a little bit of time to themselves. We have coffee and baking and plenty of friendly people to connect with. There are also very comfortable couches if you just want to plant yourself and have some time in your own space. We want people to be able to connect with others in similar situations, get help and support if needed and generally just enjoy your morning.
Bring a snack for the kids and enjoy some time for yourself. Contact Rebekah on mrsselfe@gmail.com or office@npbc.org.nz for more information.
We would appreciate a gold coin/koha donation, and Nespresso is available for $1.